Sometimes you are upset, because divorce has upset your traditions and how you will celebrate the holidays! I get it!!!
May this help:
Celebrating on the exact day doesn't matter.
This year on Thanksgiving Day, I stayed home, caught up with work in the morning, sat in the afternoon while one of my cats curled up to sleep on my lap, and for dinner I had leftover gluten-free pasta!  It didn't bother me at all, because next weekend I will be celebrating Thanksgiving with all my children, grandchildren, brother, sister-in-law, and cousins…what a gift!!!!
Celebrating with a specific menu doesn't matter
When my older daughter was in college, she and I visited my brother who lived in a small third floor walkup apartment in Boston.  She insisted on cooking Thanksgiving dinner for the three of us, and when my brother and I sat down at his card table, we were treated to a large bowl of Kraft Macaroni & Cheese, a second bowl of heated up canned green beans, and a lovely tray of canned peaches, each artistically topped  with a scoop cottage cheese.  It was a meal filled with love and laughter.
How you define family doesn't matter
Family may be large or small. It may be relatives or friends.  You may be in search of family.  If this is the case, please know you are not alone and will find the warm, welcoming community you are searching for.
 Gratitude DOES matter
During my divorce the only thing I could be grateful for was being able talk in a complete sentence when absolutely necessary and possibly not going through as many boxes of kleenex as I had the day before.
Gratitude is not simply a solitary exercise.
In a world where we are confronted by so much pain, despair, and fear, gratitude brings Light.  It offers hope. It informs and changes us.
Gratitude can be a force through which we offer our humanity to others with a smile, with a gesture of compassion and understanding.  It can motivate us to act, to reach out, and make a difference.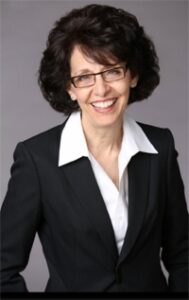 Barb Greenberg – Founder, Speaker and an award winning author.  Rediscovering U was founded by Barb, a divorce transition expert who excels in educating, empowering and inspiring women to move through divorce and into a new life.