It started with the upstairs hallway light. Sometimes it worked, and the evenings it didn't, I had to use the light from my cell phone as I went up the steps to make sure I didn't trip on a cat.
Next, the light that hung over my kitchen sink was positioned in such a way that the bulb was exposed and glared right at me. I switched to a bulb with the lowest possible wattage which eased the glare and made my kitchen look clean.
Finally, my dining room light fixture simply stopped working.
The brightness in my home had slowly faded, and I had adjusted. Dim light and shadows now became normal.
It never occurred to me that I had spent years living in the shadows of my own life.  How often had I dimmed my personal light?  Did it start when I trusted the words of others telling me I was not quite good enough?  Did I ever believe in myself?  I can't remember.
After a handyman fixed the hallway and the kitchen lights and put in a new dining room fixture, I was shocked.  The room glowed, and I asked him if it was supposed to be this bright and, of course, it was.
And so it is. When you decide to let your light shine, it can be startling. It surprises you, and you wonder, "can I really be that brilliant?"
The answer is, "YES, you can!"  Your family and friends want to see your light.  The world needs your light.
It turned out that the old dimmer switch in the dining room no longer worked. I love the thought that once you allow your light to shine, the old issues, old patterns, have lost their power, and your light can no longer be dimmed. How great is that!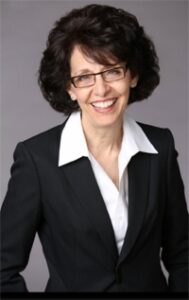 Barb Greenberg – Founder, Speaker and an award winning author.  Rediscovering U was founded by Barb, a divorce transition expert who excels in educating, empowering and inspiring women to move through divorce and into a new life