Image copyright: 123rf/Alexey Poprotsky
On Sunday I went the book launch of "Watershed Moments," a compilation of stories from individuals who had overcome dramatic events that changed the course of their lives.
The events the authors described were filled with pain, fear, and anguish. Each shared how these seemingly "end of the world" experiences were simply the end of one world and the birthing of a new one.
If you've ever given birth or watched someone give birth, you know there is nothing simple about it. It's not easy. It's painful. It takes time to heal and to understand the magnitude of the miracle that has come into your life.
It was true for each of these authors. Their transitions were definitely not easy and often painful. It took time for them heal and to understand that a miracle had occurred and that their future was once more, or for the first time, filled with hope and possibilities.
I've heard people say we need to give up the stories of our past so that we can write a new one. After reading this book, I believe we should not give up these stories. They are a part of our history, and we need to honor them, for they have impacted who we have become. We may have found or regained our power, our voice, our courage. We may have deepened our faith. We may have become more authentic. We now stand as the heroine of our own story and in the process inspire others to do the same.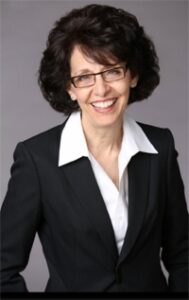 Barb Greenberg – Founder, Speaker and an award-winning author.  Rediscovering U was founded by Barb, a divorce transition expert who excels in educating, empowering and inspiring women to move through divorce and into a new life.