Friendship heals. It comforts. It is precious medicine for the soul.
On a Friday night in August, I went to the Carver County Fair with three divorced women friends. Life after divorce can be quite an adventure, and we were quite a group.
One of us had trouble walking, one had trouble hearing, and I had trouble staying awake. Luckily the youngest was in great shape and kept us moving!
We ate. We looked at horses and cows and goats and sheep. We ate. We looked at beautiful flower arrangements and intricately designed quilts. We ate. And we laughed and laughed.
We are always hearing about self-care, especially during divorce. We are instructed to eat well, exercise, get enough sleep, and keep our attitudes positive so we can move forward.
There seems to be such a rush to move forward, and sometimes it seems like simply too much work.
Instead of moving forward, Friday felt like going back in time, remembering fairs we attended when we were young, how we loved horsed, and how we used to be able eat so much more before our stomachs complained!
Walking back to the car at the end of this August night, I felt calmer, more hopeful and light-hearted than I had in quite a while.
During my divorce, joy had seemed, maybe not lost, but so very far away. And with all the other losses of that time in my life, I had lost those friends who felt they had to choose sides and did not choose me.
But extra-ordinary new friends have appeared. Their presence gives me energy, confidence, and courage.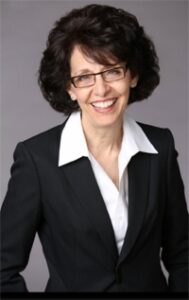 Barb Greenberg – Founder, Speaker and an award-winning author.  Rediscovering U was founded by Barb, a divorce transition expert who excels in educating, empowering and inspiring women to move through divorce and into a new life.