I was on my way to a horse rescue facility about 45 minutes west of Albuquerque. The blue sky seemed to go on forever. The open land was dotted with pockets of communities with side streets intersecting the county road on which I was traveling. One street name caught my eye. Revelation Road. For anyone turning onto that street there was another sign. No Exit.
Ah, revelations! Once something is revealed, there is no exit. Once it is known, you cannot un-know it. When a revelation is difficult to acknowledge or believe, you can pretend you didn't see it or admit you saw it and pretend it wasn't the truth.
Difficult or not, you will eventually have to decide what to do with this truth.
First you will want to make sure you are on Revelation Rd and not Rumor Rd., Hustle St., or Not Quite the Truth Trail. These streets always have an exit, and though It may not be well marked, there is always a way out if you're willing to look.
When dealing with divorce and the decision to divorce, you may prefer these streets, but in your heart you understand there is a freedom that comes from truth, as painful as that truth may be.
Revelations shift your perceptions and offer you the freedom to question and discover new ways to look at your life, your relationships, and yourself.
Revelations give you the freedom to chose how you want to "be" in this world. If that seems too overwhelming a choice to make right now, you have the freedom to be still and trust that you will find the answers you are searching for.
My search for the horse rescue facility took longer than I expected. I saw horses that had been abused or abandoned and others that had been living in the wild and found severely injured or starving. This was a safe place for each horse to heal physically and emotionally and to find a new home where they would be loved.
As you search for a safe place to heal and to be loved, trust and honor the revelations that will help guide you there.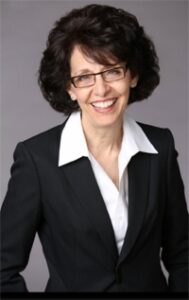 BARB GREENBERG, FOUNDER OF REDISCOVERING U, SPEAKER, AND AN AWARD WINNER AUTHOR.