Once upon a time, in a class I was taking, the teacher gave us each a blank piece of paper and a pen. Her instructions were to finish the sentence "I am…"
She asked us to write as many "I am" statements as we could and reassured us they were for our eyes only, and no one else would see them, not even her.
I felt it was important to share them with you, because I have a feeling you will relate. My sentences went in this order:
I am afraid.
I am brave.
I am lost.
I am found.
I am confused.
I am certain.
I am loved.
I didn't want to acknowledge that I had been dealing with dueling emotions, and you may be, too. No wonder we are so tired! And it was nice to see that I knew for sure I was loved…and so are you. This exercise helped me recognize a little more about myself, because it was meant be about feelings and emotions. Writing things like I am a mother, I am a writer, I am a cat owner were not allowed!
You may want to write your own "I am "statements, though simply proclaiming "I am" is profoundly powerful. You are stating that you are here. YOU ARE HERE.
By stating "I am," you are not only honoring yourself, you are speaking for women whose voices have disappeared, who are lost, and heartbreakingly, for women who have disappeared. 
By stating "I am" you are giving other women and girls the permission, and the courage, to do the same.
By stating "I am" you are reclaiming your power and your place in your life and in the world. Trust your emotions. Let them tell you who you are. You will be amazed.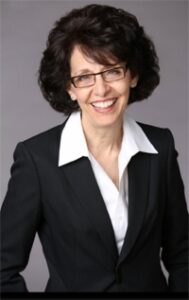 Barb Greenberg, Founder of Rediscovering U, speaker, and an award winner author.