Written by Erin Kassebaum
A new bill was introduced in the Minnesota legislature this week that would allow couples to divorce completely outside the legal system. It is the first proposed bill of its kind in the United States. Bill Doherty, project director for Minnesota Couples on the Brink and a professor at the University of Minnesota, is the author of the cooperative private divorce bill and appeared on Minnesota Public Radio on Tuesday to talk about it. Here is an excerpt from the MPR story: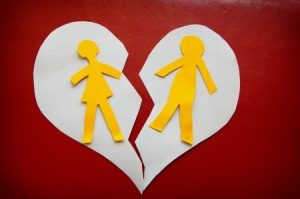 '"In our culture, court means contest,' [Bill Doherty] said. 'It means fight. It means you each hire a lawyer who fights for your best interest and a judge makes a decision. That is how we've culturally viewed divorce as a battle.'
Divorces are culturally part of the court system today because they started as fault-based situations. Couples needed lawyers and judges to determine fault in the failure of the marriage. Today, no-fault divorces don't necessarily need the court system to resolve conflict, Doherty said."
Of course, as a mediator, I am thrilled with the idea that divorcing couples would routinely begin the process cooperatively working with neutrals. Obviously it would be good for my mediation practice. More importantly, however, it would benefit families by saving them money and relieving some of the stress and emotional pain that can accompany the traditional adversarial divorce process.
It is important to note the bill would still allow couples to opt IN to the legal divorce process. Cooperative divorce is not appropriate for all couples, particularly couples where there is a severe power imbalance, domestic violence and mental health issues.
We are sure to hear more about this bill in the weeks and months to come. I would love to hear your opinions in the comment section.
To listen to the full audio by MPRNEWS, click here.