Description
When do I start dating….
better yet HOW does one go about it!
Do questions on dating come up in your mind and.or your conversation?
How do you talk with your kids about dating?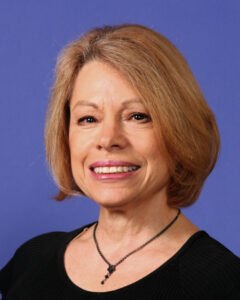 Rosalind Sedacca, CDC is a Dating After Divorce Coach and co-author of 99 Things Women Wish They Knew Before Dating After 40, 50 & Yes, 60! as well as the DatingRescue eCourse and Create Your Ideal Relationship Kit for women and Mastering the Challenges of Dating: A Success Formula for Men. She is the founder of the Child-Centered Divorce Network and host of the Divorce, Dating & Empowered Living Radio Show and Podcast. She is a contributor to numerous divorce, dating and parenting websites and blogs. as well.
To learn more about Rosalind's Coaching services, books and courses, visit: www.childcentereddivorce.com as well as www.womendatingafter40.com and www.womendatingrescue.com. Contact Rosalind directly at rosalindwrites@gmail.com.
Founder, Child-Centered Divorce Network
Host: Divorce, Dating & Empowered Living Radio Show & Podcast
60-second video message: https://bit.ly/3c5dKbJ