We are so excited you have decided to visit our beautiful new website. As a thank you for visiting, we would love to give you a gift.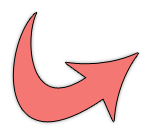 Sign up for to Join Our Community (blue box at the right side of the page.) We will send you The Glass Slipper Workshop. Regularly priced at $47, we are giving this away because we are so excited your here.
Listen to the introduction to "The Glass Slipper Workshop"
Audio clip: Adobe Flash Player (version 9 or above) is required to play this audio clip. Download the latest version here. You also need to have JavaScript enabled in your browser.

Once you have signed up for our community, you will receive periodic email announcements of upcoming classes, workshops and social events. At Rediscovering U, we know how difficult it is to reclaim your life after divorce. We are here as a community to help you every step of the way. Welcome!